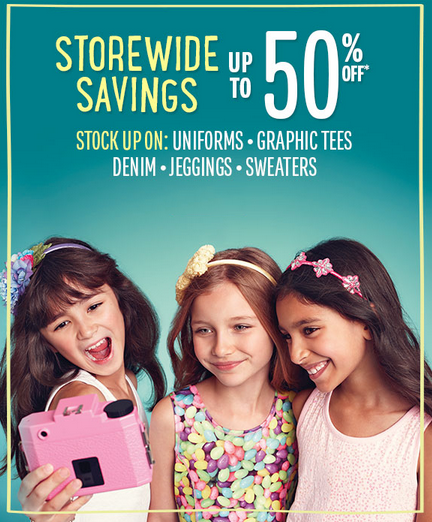 Stop by and take up to 50% off on uniforms, graphic tees, denim, jeggings and sweaters in store now! 
Select styles. Merchandise selection, prices and promotions may vary by store location. Offer is not valid in U.S. and Puerto Rico outlet stores. See store for more details.
Valid through January 29, 2015
Sign Up For Our Newsletter!